Our Sponsors this year
E- Safety Help
Have a look at our link below for advice and tips for using internet safely at home and find simple rules to help keep your child safe online.
Make a CEOP Report
Use this button to make a report if you feel unsafe online. Tell someone you trust too!
Our School Prayer
Holy Family P.S Aughamullan- School Prayer
God our loving Father,
Watch over us we pray,
Bless our Holy Family School
In a very special way.
May we live well, play together, learn forever.
May your peace be with us too
Dear God our loving Father,
Bless everything we do.
Amen
Green Flag Status 2020!!
Eco - schools is a global programme engaging 19.5 million children across 67 countries.
We in Holy Family Primary School have YET AGAIN been successful in gaining for a third time our Green Flag Status. A Big Thank You to all children, staff parents/grandparents in continuing to be "Green" in all we do!
This is such an outstanding achievement, so much so that we have been asked to become an Ambassador School!!
Sacrament of Confirmation 2021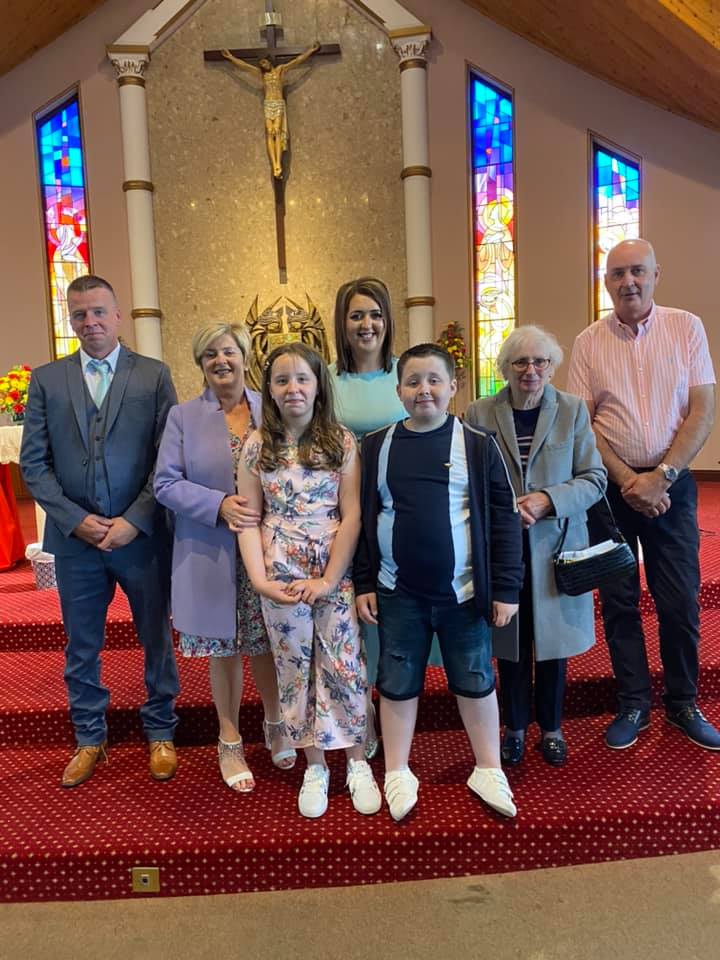 What a special day it was on Sunday 23rd May, as our Primary 7 class received the Sacrament of Confirmation. It was such a poignant ceremony and it was an honour to share it with the staff and children from St. Brigid's P.S., Brocagh. The children read and sang beautifully, and conducted themselves with such reverence. We are so proud of you!! We hope you enjoy the rest of your special day; you all deserve it so much.
A huge word of thanks to Canon Fee and Fr. McCallion for a beautiful, personal ceremony full of hope and joy. Another huge thank you to Briege and Nuala, our musicians; the music added so much to our ceremony.
Primary 1 Admissions
Applying for a Primary School Place
Children aged between 4 and 16 are of compulsory school age in Northern Ireland and parents/guardians need to apply in order for their child to be considered for a place.
The Citizen Portal for online applications opens at 12.00 noon on 7 January 2021 and closes at 12.00 noon on 29 January 2021 for September 2021 admissions.
Parents are encouraged to apply online. The Admissions Helpdesk 028 9598 5595 will be available for digital assistance.
If you are unable to apply online, paper applications will only be available on request from the Education Authority by contacting the Admissions Helpdesk 028 9598 5595 or by emailing primaryadmissions@eani.org.uk. Paper applications will not be available from pre-schools/schools.
Please follow the following link for Primary 1 Admissions https://www.eani.org.uk/admissions.
Free School Meals/School 2020-21
Parent Line NI
Child Protection
Our New ICT Equipment!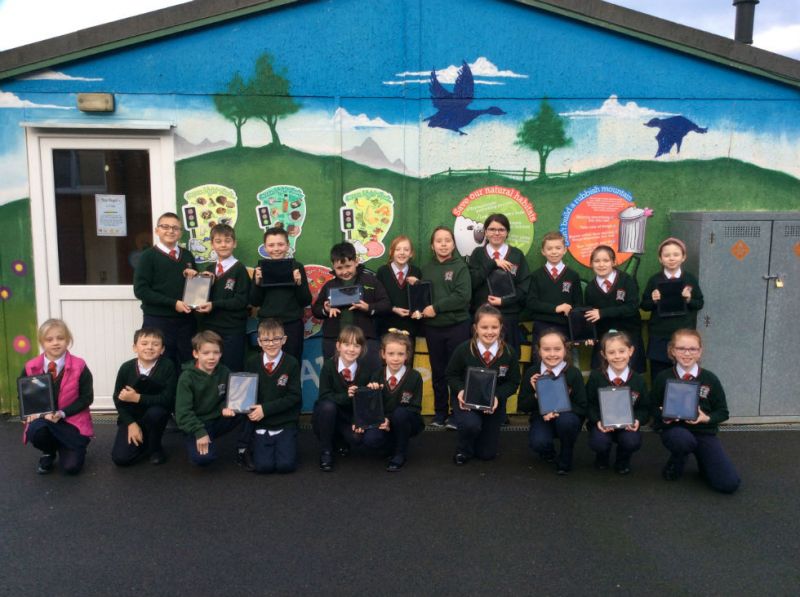 We are delighted to have received 15 brand new iPads and 3 state-of-the-art Clevertouch SMARTboards recently! We are so excited to get using these in order to enhance our teaching and learning!
A huge thank you to the Parent Support Group who work tirelessly to help and support us, as well as organise superb fundraisers! A big thank you to our families and wider community who also put lots of work in to helping us raise money for amazing resources like these!
Our digital leaders can't wait to get stuck in and explore our new technology!
Easyfundraising - How it works!
Our Uniform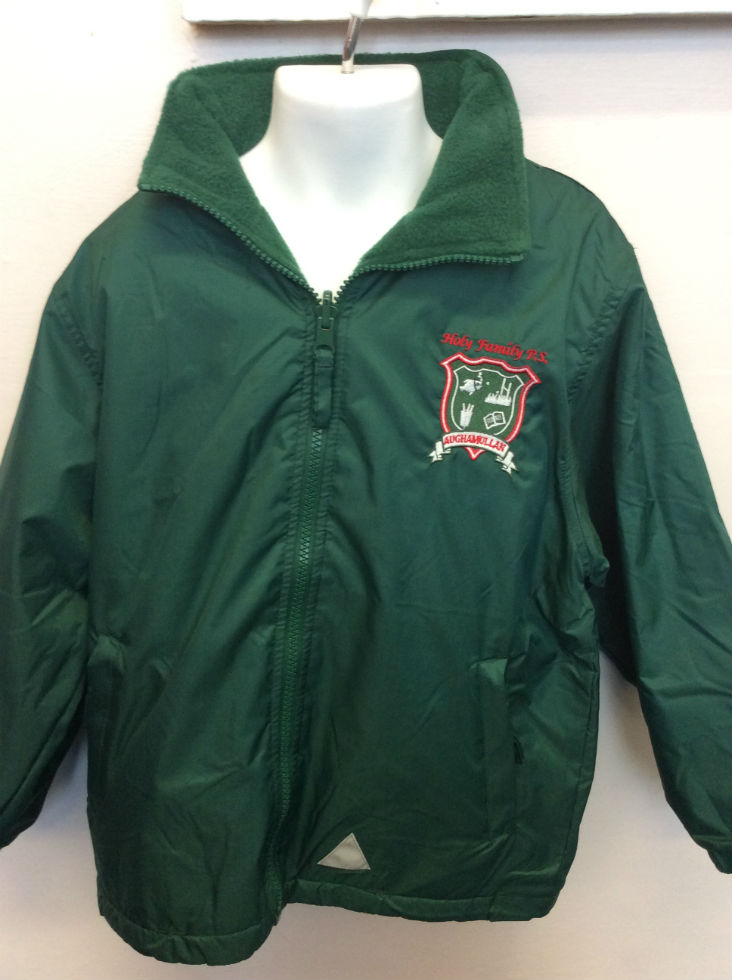 Our new uniform consists of:
A green jumper with the school crest
White Shirt
School Tie
Navy School Trousers/Skirt
Navy socks/tights
Black/Navy school shoes
Low heeled black/navy boots (No trainers to be worn)
PE Uniform
Plain navy jogging bottoms
NO Gaagles/Canterburys/Prints etc
School polo shirt with logo
School hoody
Summer Uniform (To be worn September and Easter-June only)
Girls- Green and white candy stripe dress
Boys- Plain navy shorts
*NO Sandals allowed due to Health and Safety Regulations*
In normal circumstances our back to school season can be quite hectic. With the current health crisis we are taking measures that will enable parents to get their back to shop needs in a safe and unimposing manner . Therefore we would like all parents to visit our shop this summer by a prearranged appointment. This can be done by making contact with us prior to their intended journey. Our contact details are ..........
Facebook & Messenger . Frank McGirr's
Telephone, 02887749752
Email , loweconnor3@gmail.com