Our Sponsors this year
E- Safety Help
Have a look at our link below for advice and tips for using internet safely at home and find simple rules to help keep your child safe online.
Make a CEOP Report
Use this button to make a report if you feel unsafe online. Tell someone you trust too!
Our School Prayer
Holy Family P.S Aughamullan- School Prayer
God our loving Father,
Watch over us we pray,
Bless our Holy Family School
In a very special way.
May we live well, play together, learn forever.
May your peace be with us too
Dear God our loving Father,
Bless everything we do.
Amen
P4/5 Assembly - 30th September 2022
School Prospectus
For a copy of our School Prospectus please contact the school.
Green Flag Status/Ambassador Status
We are absolutely delighted to have one again received our Green Flag status for the fifth time. However, that is not all...
We are THRILLED to have recently received the very prestigious award of Eco-School Ambassador Status! This is an amazing achievement for our wonderful school and we are very proud. This means that we can advise and support other schools on their Eco journey.
Free School Meals/School 2022-23
Transfer Information 2022
Updates from GL Assessment regarding the PPTC Entrance Assessment are as follows.
New Dates
4th May 2022 - Registration for November 2022 Entrance
23rd September 2022 - Registration Closes
12th November 2022 - Entrance Assessment
10th December 2022 - Supplementary Entrance Assessment
14th December 2022 - 2.00pm deadline for registering claims for Special Circumstances
4th February 2023 - Parent's will receive results of the Entrance Assessment
21st February 2023 - 2.00pm deadline for receipt of requests for re-mark of the Entrance Assessment
Child Protection
Easyfundraising - How it works!
Our Uniform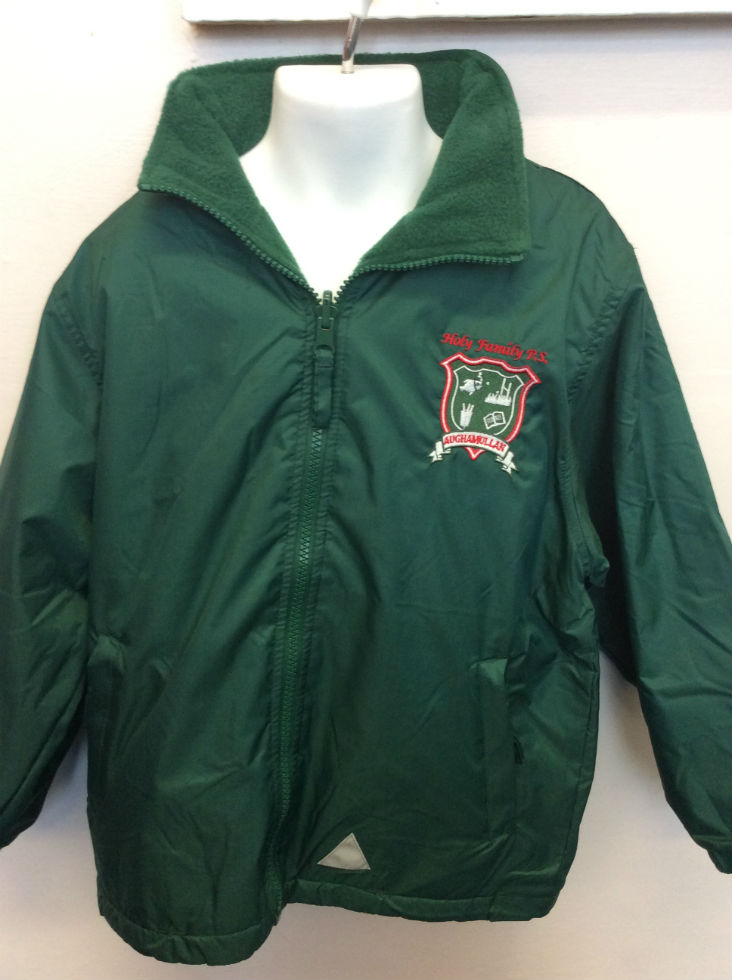 Our new uniform consists of:
A green jumper with the school crest
White Shirt
School Tie
Navy School Trousers/Skirt
Navy socks/tights
Black/Navy school shoes
Low heeled black/navy boots (No trainers to be worn)
PE Uniform
Plain navy jogging bottoms
NO Gaagles/Canterburys/Prints etc
School polo shirt with logo
School hoody
Summer Uniform (To be worn September and Easter-June only)
Girls- Green and white candy stripe dress
Boys- Plain navy shorts
*NO Sandals allowed due to Health and Safety Regulations*
In normal circumstances our back to school season can be quite hectic. With the current health crisis we are taking measures that will enable parents to get their back to shop needs in a safe and unimposing manner . Therefore we would like all parents to visit our shop this summer by a prearranged appointment. This can be done by making contact with us prior to their intended journey. Our contact details are ..........
Facebook & Messenger . Frank McGirr's
Telephone, 02887749752
Email , loweconnor3@gmail.com